Baby Steps Portrait Plan & Prenatal Photography
Preparing for your photography session:
We usually recommend scheduling your maternity session around 34 – 36 weeks of pregnancy when your baby bump is round and lovely. Our prenatal sessions usually include both mom and dad and any big brothers or sisters, but every session is unique. You can also include grandparents or other family members who will be welcoming the new baby into their life.
Your session can be taken either in the studio or on location. We have a beautiful outdoor area at our Morgan Hill studio if you would like to combine both indoor and outdoor vignettes at your session. Prenatal portraits are all about the shape of your body and we want to show it off to best advantage. Some women may not feel at their most attractive when pregnant. This is never the case! You are beautiful! We are experts at posing and lighting and will enhance your images to eliminate any stretch marks, etc. Your finished portraits will truly be a work of art.
What to wear:
We suggest that you bring a variety of form fitting tops in both a lighter color and in black and any other articles of clothing that make you feel wonderful. Black yoga pants, loose fitting skirts, and jeans work well in a variety of settings. The studio is well stocked with lots of draping materials and clothing that we also use for the session. Sexy boudoir type maternity portraits are a lot of fun and will make you feel fabulous. Clothing for sexier boudoir maternity shoots can be as simple as a cute bra and panties.
Makeup and hair:
Even if you never wear makeup you might want to consider using a light foundation and translucent powder and enhancing your eyes and lips. Please bring your makeup with you just in case you get shiny during the shoot. It is often preferable to keep your hair simple. A little hair spray will help to keep it away from your face.
Clothing for Dads and big brothers or sisters:
Dads should also bring along a black shirt as well as a lighter toned shirt and jeans or other dark pair of pants. If you have older children you will want to coordinate their clothing so that the portrait has a more unified look and attention focuses on the faces rather than their clothing.
A last note: If there are older children in the session it is best not to overly prepare them. We specialize in working with children and will help to make it a fun session for them as well.
Babysteps Portrait Plan
In the blink of an eye, your tiny newborn becomes an active toddler running at full tilt… and, sad but true, those tiny fingers and toes will never be as tiny again. Our BabySteps Portrait Plan helps you to capture the ever changing face of your little one and create a portrait history that you will treasure in the years to come.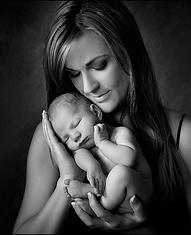 Three Session Baby Plan $275.00
($645.00 if purchased separately)
You have 13 months to complete your baby's three portrait sessions. The plan includes three 4 x 5 portraits and a custom panel frame.
All sessions may include other family members and qualify for a 10% discount on your portrait order.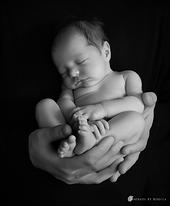 Five Session Baby Plan $675.00
($1525.00 if purchased separately)
You have 24 months to complete your baby's five portrait sessions. The plan includes a custom 12 x 12 album with 24 pages and five 8 x 10 portraits.
All sessions may include other family members and qualify for a 10% discount on your portrait order.